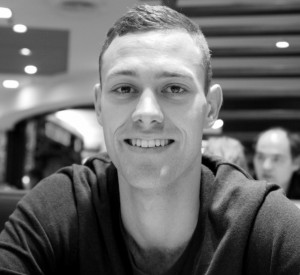 Anders Ellegaard
Specialist, Process Automation @ NNE
Date of birth
July 4, 1988
Address
Gammel Kongevej 84, 2th, 1850 Frederiksberg C
E-mail
aellegaard @ gmail.com
Anders is educated at The Technical University of Denmark where he got a B.Sc. in Electrical Engineering with study line Automation. Today Anders has more than 4 years' experience with biopharm projects and working on a greenfield project with DeltaV as process control system and Syncade as manufacturing execution systems.

Anders has experience within DeltaV, integration to Syncade, process automation design, testing, validation, commissioning, S88, GAMP, and Project Management.

From 2014 to 2016 Anders leads and manages all automation activities for a Biopharm site Portfolio that includes numerous different projects both big and small. The process automation team consists of seven automation engineers. Anders ensures interfaces to and coordination with other disciplines, and was part of the project management team with responsibility for Automation.

Promotions in NNE (Automation & IT) Denmark per 1 April 2017: NNE is happy to announce Anders Ellegaard to Specialist, PCS systems in Process Automation. Anders is passionated about process automation and continuously impresses our customers and our lead engineers. With his extensive experience working on DeltaV systems on Novo Nordisk Biopharm projects he now takes up the role as Specialist with focus on DeltaV systems and implementation.